Automatic Gas - Residential Propane
GASCheck™
At Greenville Automatic Gas, safety is our #1 concern. We participate in the National Propane Gas Association's GASCheck™ Program to ensure the safety of our customers and employees. Greenville Automatic Gas performs a GASCheck™ for all new customers and periodically for current customers...and we do it free of charge

.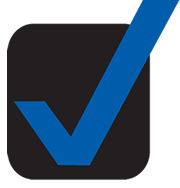 A GASCheck™ consists of the following:
Overall inspection of your tank
Block and level tank if necessary
Pressure test the yard line
Pressure test furnace line and fittings
Check furnace and fresh air supply
Pressure test water heater vent and fresh air supply
Pressure test all other gas lines to all other appliances
Inspect all appliances to make sure they are clean burning and properly vented
During the summer, we also perform the following services for our customers' tanks if needed:

The first GasCheck™ is performed free of charge. Repeated out-of-gas occurrances will incur a service charge.